A New Look at Campus
BY DUANE BEESON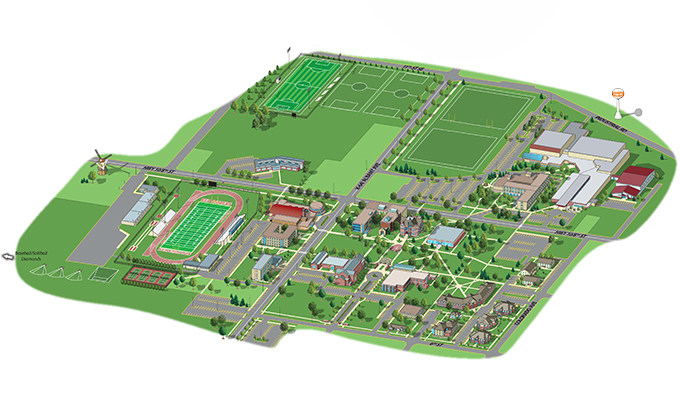 Whether it's been five years or 50 since you've been on Northwestern's campus, the reality is it's changed. New buildings (and old ones that have new uses) sparkle in the Orange City sun, while venerable facilities like Granberg, Heemstra and West are now just a memory.
Before you return to your alma mater (hopefully for Raider Days Oct. 2 and 3), take a few moments to familiarize yourself with some of the unique features of campus—both old and new.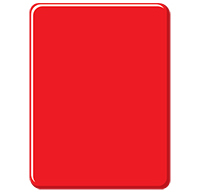 The soccer fields are located where a junkyard used to be. In the first few years of play, more than a few athletes landing on the pitch wished a piece of glass or iron could be given the red card.
---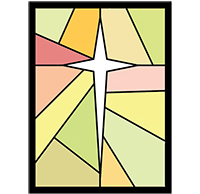 Stained glass windows from The Playhouse, which formerly was a church, now hang in the lobby of the DeWitt Theatre Arts Center.
---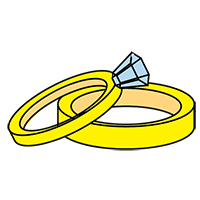 Korver Field at De Valois Stadium has been the site of numerous football and soccer matches, as well as marching band competitions and disc golf contests. Some marriages have even started with proposals staged there. The latest occurred April 17, when Aric Waltz '16 intercepted the ball during a spring scrimmage and ran over to propose to Lauren Rensink '15. (She said yes.)
---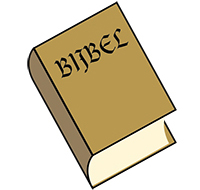 Outside the balcony in Christ Chapel, a display case holds a Statenbijbel—the Dutch equivalent of the King James Version—that dates back to 1637. It is said to have been sliced in two places by a French soldier plundering a Holland church during Napoleon's era.
---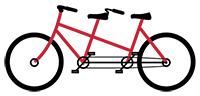 Of course you can check out books in the DeWitt Learning Commons! But you can also scan your card to borrow iPads, Kindles, laptops, charging cords, headphones, a portable white board and even tandem bicycles. (No riding inside.)
---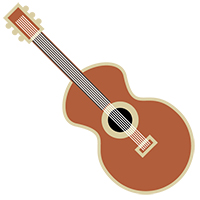 In the area of Van Peursem Hall that now houses the business and education departments, Olympic gold medalist Jesse Owens and singers Amy Grant and Simon & Garfunkel showcased their talents in the old chapel.
---
When Zwemer Hall was restored in 1997, workers left the graffiti that had been etched into woodwork along the stairwell years ago. (R.V.O. is in love with someone. We just can't make out who.)
---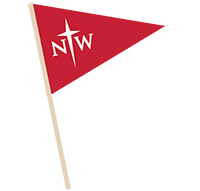 Lee & Leora De Haan and Paul & Lois De Jong are among a number of Red Raider faithful who have held the same reserved seats in the Bultman Center since it opened in 1995.
---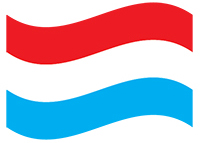 The 36 flags along the mall in the Rowenhorst Student Center—ranging from Argentina to Zimbabwe—represent the countries of current and recent students, faculty and staff.
---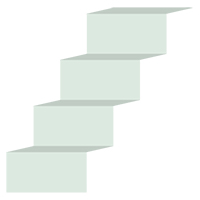 Visitors to the newly renovated Ramaker Center, hard-pressed to remember it as a library, may take comfort in the south stairwell—the only area of the building that still looks like it did 40 years ago.
---
The tulip-shaped sidewalk north of Zwemer Hall is said to be both a nod to Orange City's Dutch heritage and a reminder of the TULIP acrostic for the five points of Calvinism.

Take a virtual tour and interact with our campus map.