Flattening the Curve
Raider Nation did its part to stop the spread of COVID-19. While social distancing, Northwestern fans found ways to stay entertained and support their communities. Game nights were a regular occurrence, themed dinners became tradition and living room workouts were the norm. Hammocks were go-to study spots and Instagram's #frontstepsproject was embraced. Raiders picked up paintbrushes, tried new recipes, threaded needles and rediscovered the art of handwritten notes.
#RaidersStandOut—even when they stay home.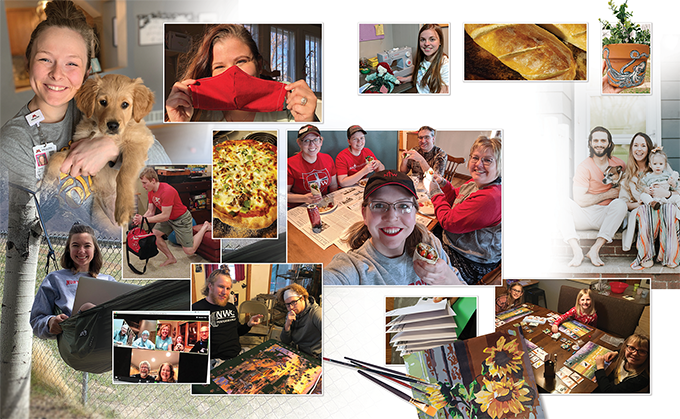 PHOTOS SUBMITTED