Super Nurse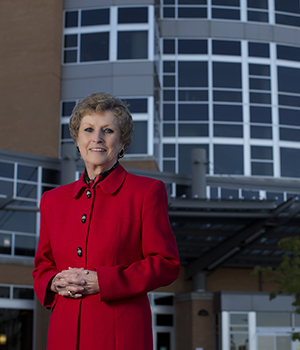 LARRY BECKNER
In the late 1960s a bone tumor threatened to end Marjorie (Hartog '56, '58) Vander Aarde's career. Several surgeries and years on crutches meant she could no longer spend the hours on her feet required of a critical care nurse, but that didn't stop her from leaving lasting footprints.
A missionary who became the first American nurse registered with the Kuwaiti government, Vander Aarde moved into health care education and administration. She trained nurses as caregivers for terminally ill patients and, as vice president at Montana Deaconess Medical Center, opened critical care units and launched education programs.
As CEO of California's Coalinga Regional Medical Center, Vander Aarde engineered a $1.7 million turnaround in just 11 months, without layoffs. She later oversaw more than 350 medical facilities as certification bureau chief in Montana's Department of Public Health and Human Services.
Those achievements aren't as meaningful to her as the dying patient who visited her on her birthday, the cleaning staff who received equitable pay, or the valor of the nurses who served without adequate supplies.
Although officially retired in Great Falls, Mont., she continues as a nurse advocate for her husband, the Rev. Robert Vander Aarde '56, as he battles cancer. Thankfully, he's winning.
Vander Aarde reflects, "I think in a lot of ways I have just done whatever anyone in my shoes would have done."
BY BETH (NIKKEL '02) GAULKE
---
Snapshot
SHARON BLOEMENDAAL
For a guy who loves cameras and photography, Jack Bloemendaal '60 has a picture-perfect life: He spent 27 years as a mechanical engineer at Eastman Kodak and had a role in developing the first disposable camera, he's co-founder and president of the Photographic Historical Society, and he has a private collection of more than 300 cameras.
Bloemendaal started taking photographs in high school and then found an old camera that sparked his interest in history and collecting. Although he has some museum-quality cameras (including two extremely rare Kodak Super Six-20s that came out in 1939 and were the first to have automatic exposure), he doesn't collect cameras for their monetary value. Instead, "I collect what interests me," he says.
Working for Kodak was a natural fit; Bloemendaal especially enjoyed the free film and developing. "It was a benefit they offered to most employees, but no one else used the amount I did," he recalls with a laugh.
The Photographic Historical Society that he cofounded in 1966 holds a symposium every third year, with the latest convening last October near his home in Rochester, N.Y. Attendees came from all over the world to learn about photographic history, collecting, technology and more.
Even after 50-plus years as a shutterbug, "I'm continually learning," Bloemendaal says. Through the symposium, he hopes an interest in the history of photography will keep developing.
BY SHERRIE BARBER WILLSON '98
---
Homeland Security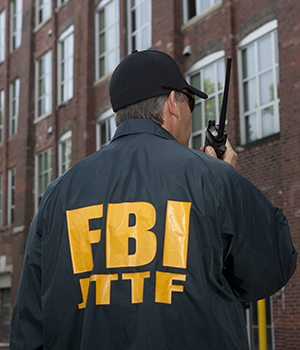 GREG SAILOR
In 2003, Jack Vander Stoep '90 spent seven months in a safe house interrogating Iyman Faris, a terrorist suspected of cooperating with 9/11 masterminds Osama bin Laden and Khalid Sheikh Mohammed. Faris's cover was driving a truck; Vander Stoep, an FBI special agent on the Joint Terrorism Task Force out of Columbus, Ohio, had captured him in a Cincinnati hotel.
Faris would become the first successfully prosecuted terrorist in the U.S. after September 11—and the defining case of Vander Stoep's career so far.
Even as a boy growing up in Orange City, Vander Stoep knew he wanted to work for the FBI. Visits from a family friend who was an agent spurred letters and calls from young Jack, all answered with patient replies. But it would take until 1996—and a three-year interview process—to realize his dream. The call came days after the birth of his first child, granting him two weeks to get to the FBI Academy in Virginia.
"There's no day the same," says Vander Stoep, whose assignments have taken him to Guantanamo Bay, the Czech Republic and other places he "probably shouldn't say." When back at home, he stakes out his kids' lacrosse games and praises his wife's support for his unconventional career.
"I tell my kids, 'If anyone asks what dad does, say I work in the meat department at Kroger. And they do."
BY AMY SCHEER
---
Singing Soldier
ROB MCIVER
Heidi Ackerman '08 was used to rigorous training as a professional musician, but in the summer of 2013 her musical exercises and drills reached a new level. Making the bittersweet decision to leave her Arizona junior high music classroom in favor of full-time musical performance, Ackerman earned a place in the Army Field Band and Soldiers' Chorus—but not before enduring 10 weeks of boot camp.
She is now an active-duty staff sergeant and one of seven mezzo-sopranos in the 29-member chorus, where she finds that mixing music and the military makes for a harmonious life. Touring nearly 120 days annually, Ackerman and the ensemble see the country while carrying the Army story through music to Americans across the nation and stopping at local schools to encourage music education. When she's home, her days at Fort Meade, just outside Washington, D.C., may include sharpening her marksmanship skills to earn a new badge or honing an opera aria for an upcoming performance.
While she may return to the classroom someday, Ackerman plans to enjoy the breadth of musical and physical opportunities Army life provides for the foreseeable future. "The sky is the limit here. I can't wait to see where the Army and music take me next," she says.
BY BETH (NIKKEL '02) GAULKE